Overfunded your account? No problem! Send in your withdrawal request and we will process it within 2-3 business days.
1. Log in to your admin dashboard and click on Funds tab > click on Withdraw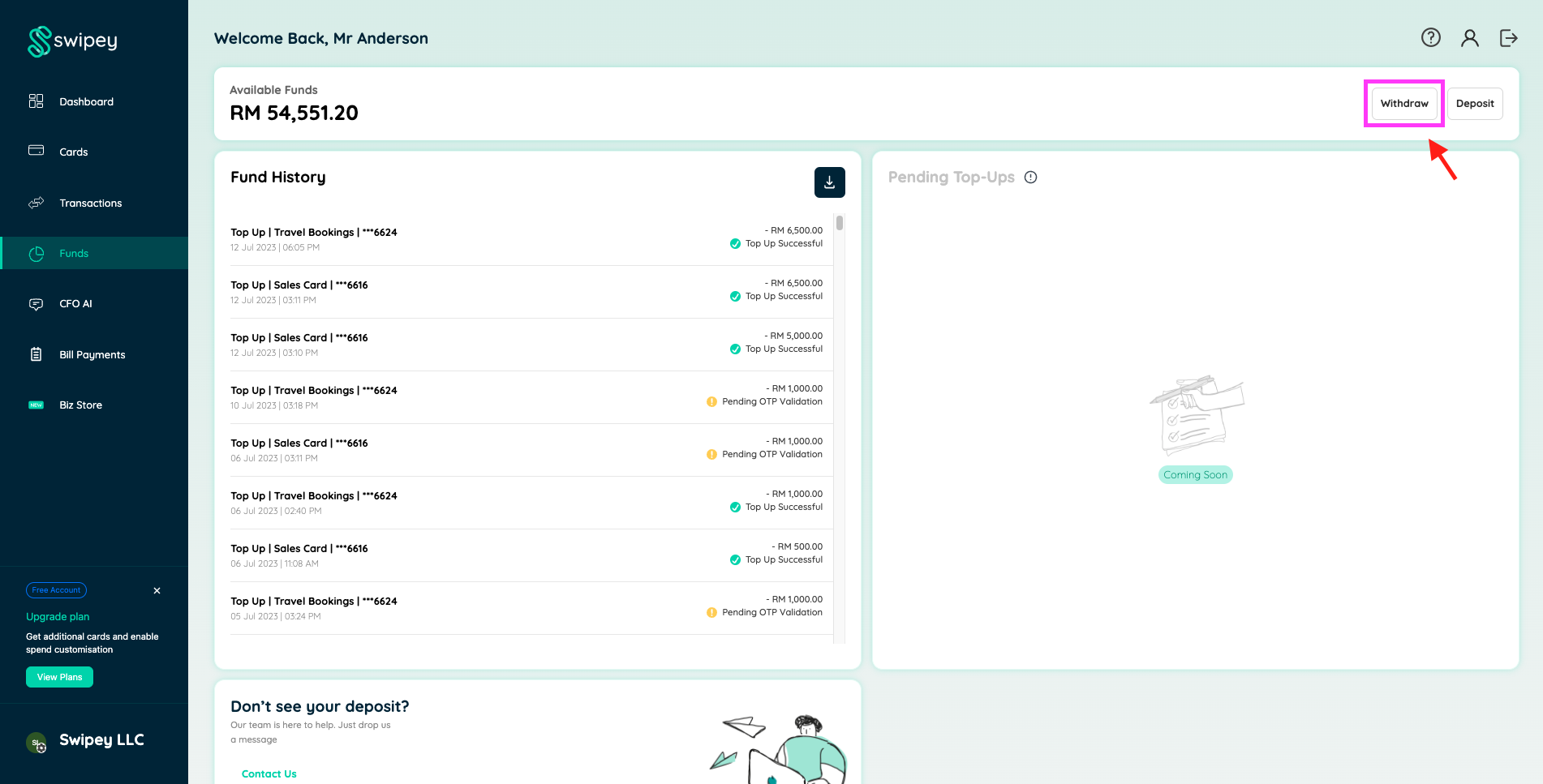 2. Fill up the form and click on Submit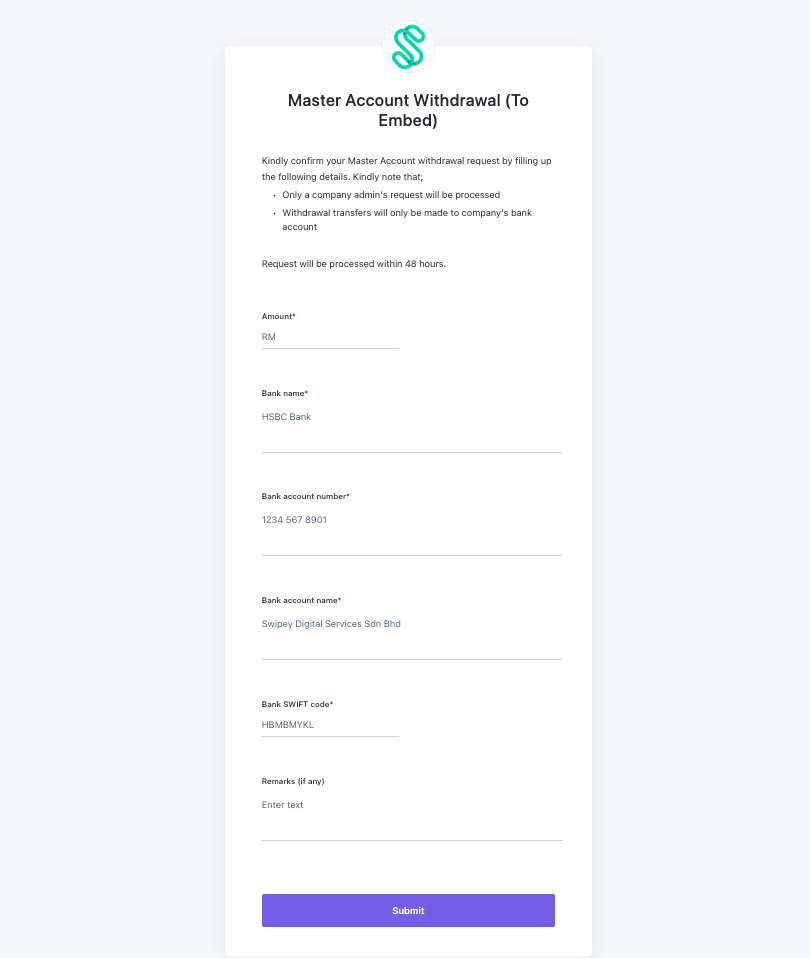 3. Sit back and relax while our team processes the request. Do note that withdrawal transfers will only be made to the registered company's bank account.