Export transactions from the Admin Dashboard for your end-of-month finance recon.
Below are some glossaries for your reference:
Transaction Type
Fund transfer (Debit) = Top-ups to card
Spending = Card Spend
Refund = Transaction refunded back to the card
Withdrawal = ATM withdrawals
Status
Settled = Transaction settled between merchant and VISA
Approved = Transaction made by the USER, not settled yet between merchant and VISA
Voided = Transaction canceled by user/merchant
Declined = Transaction rejected by the merchant
The below steps show you how to export transactions from the Admin Dashboard.
Step 1
Login to the Admin Dashboard. Click into Transactions,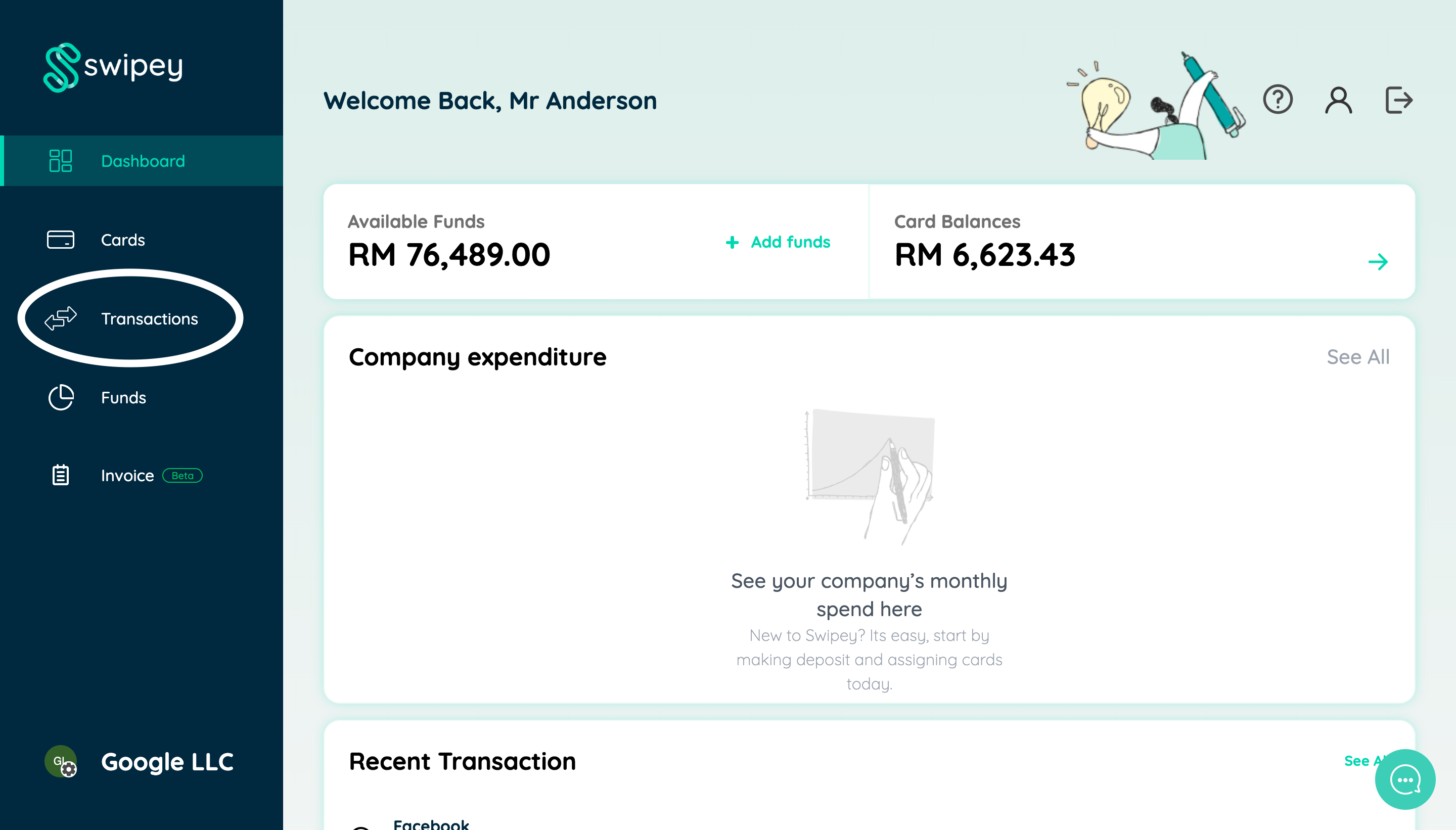 Step 2
Locate the download button and select the date range desired.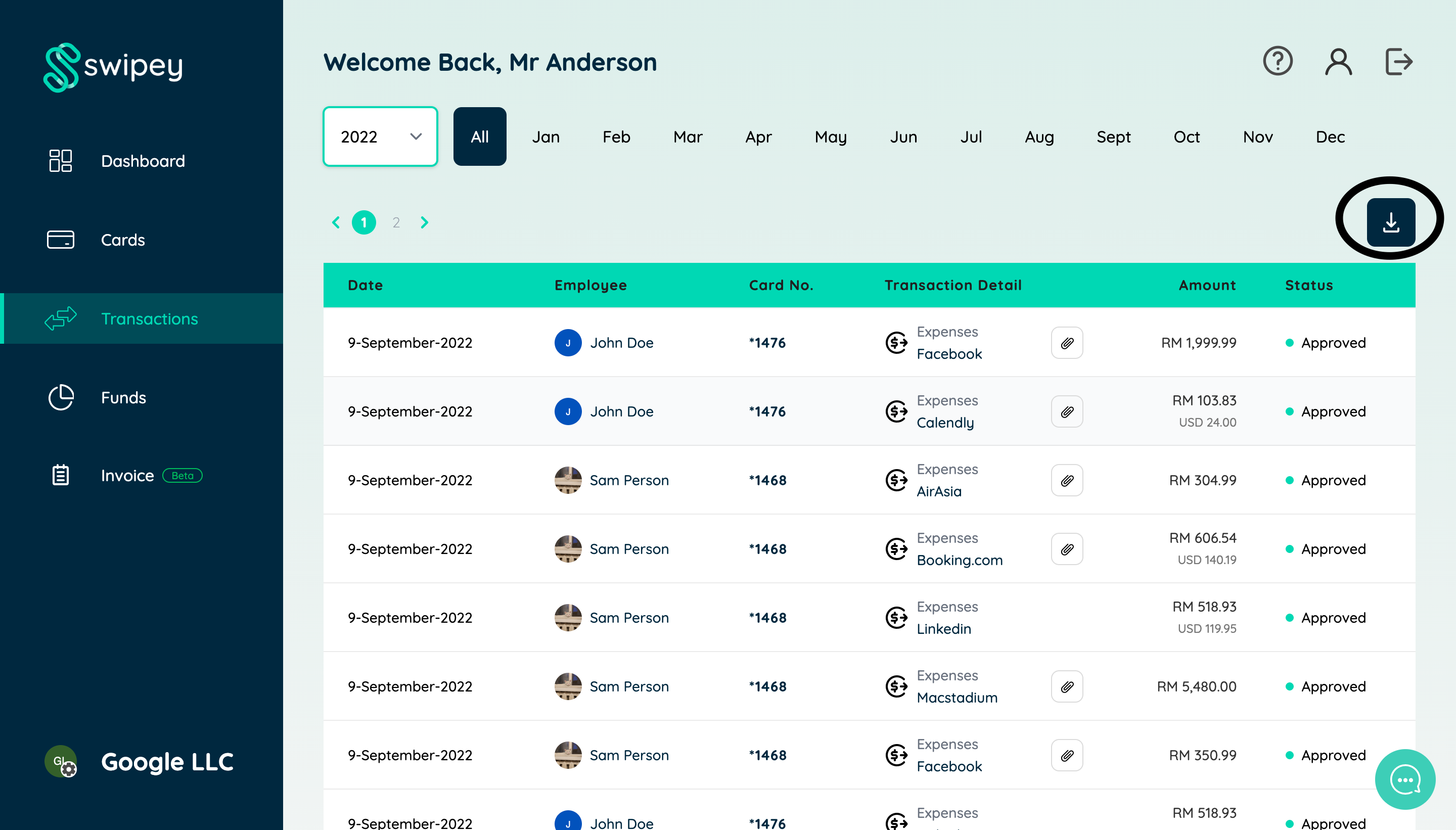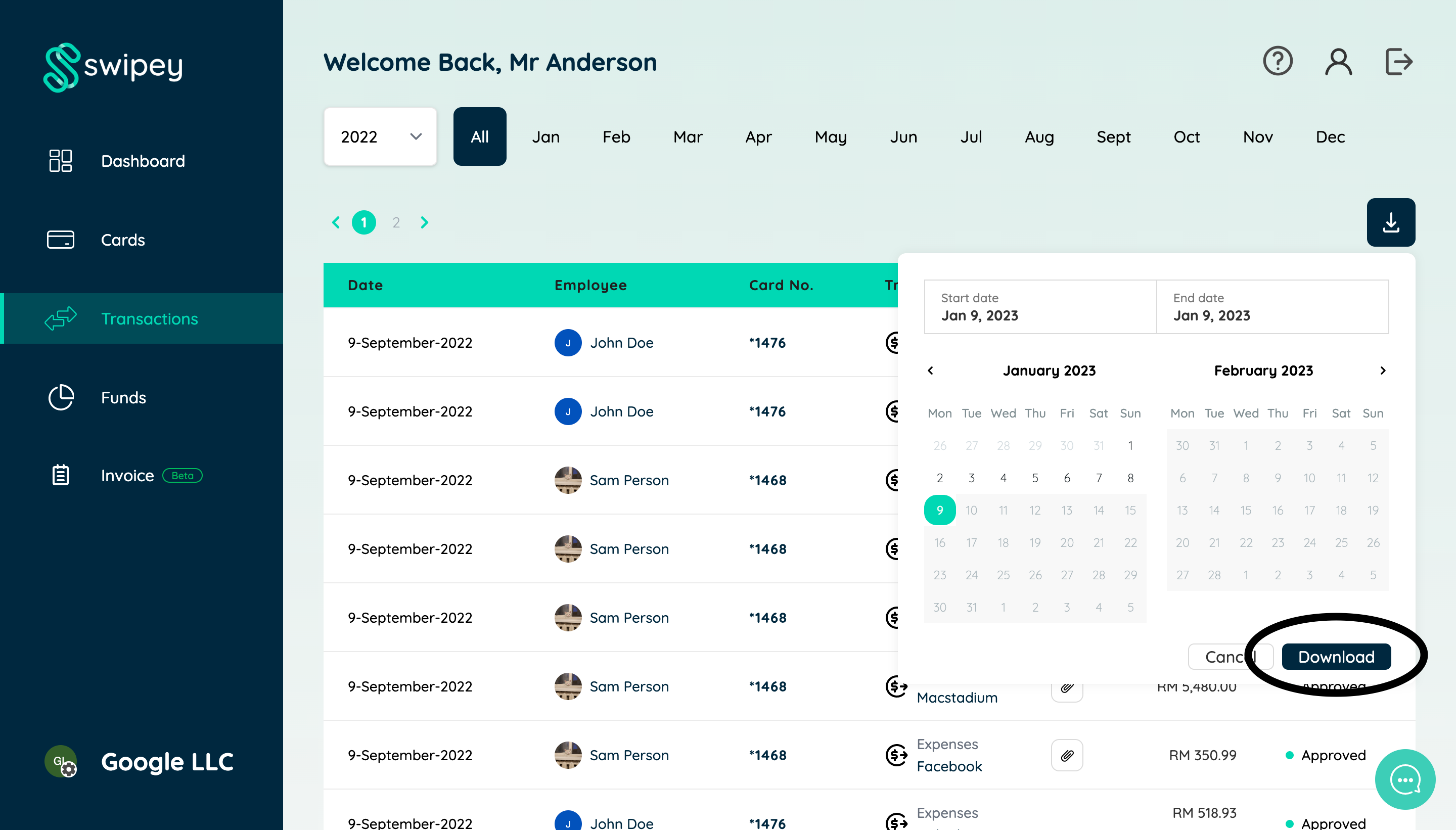 Step 3
You're done! The file downloaded will be in a Microsoft Excel format.