Need to download your transactions as a backup to your device? Check out the instructions below!
Step 1.
Login to the WebApp Dashboard. Click into Transactions,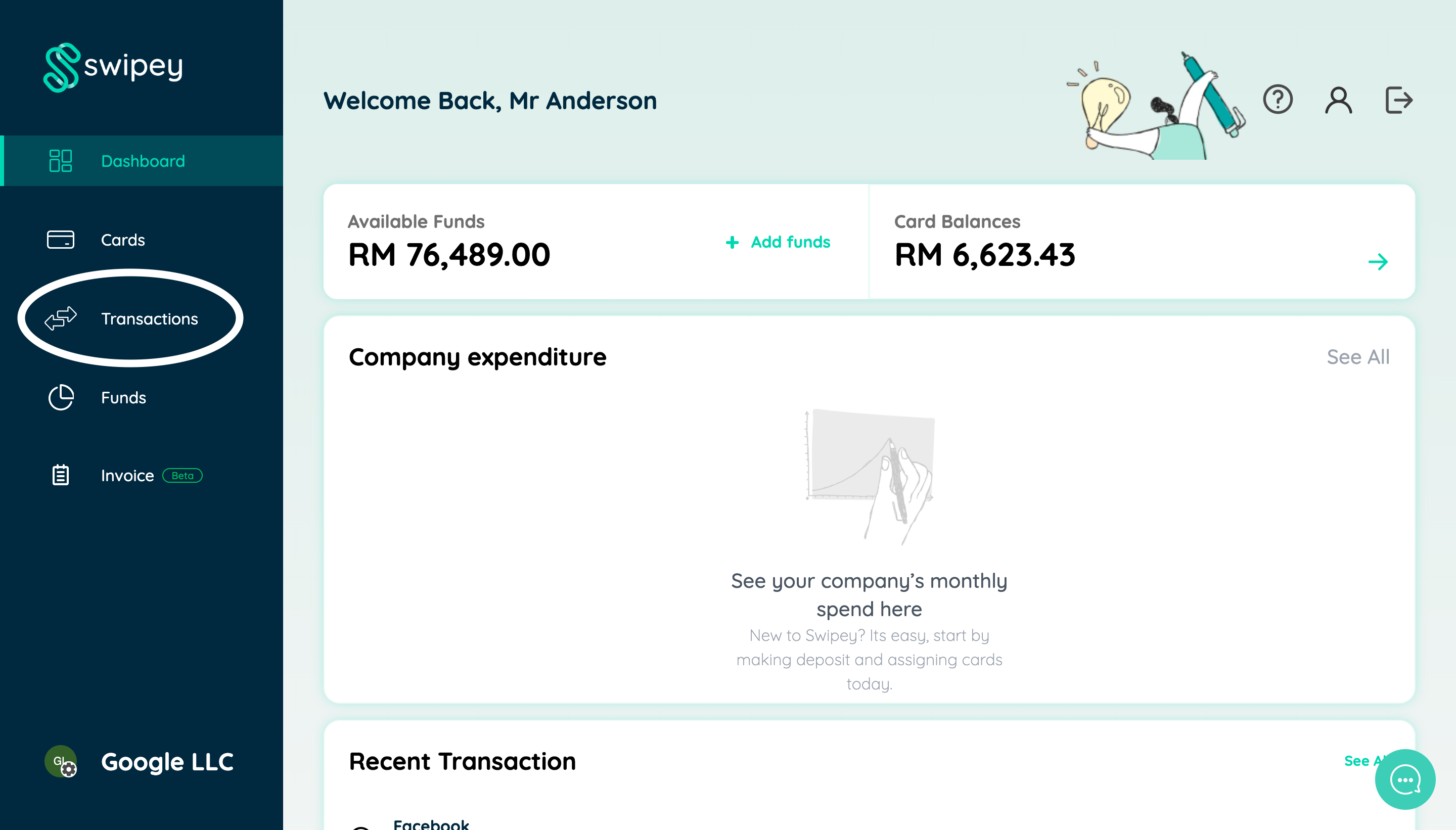 Step 2.
Locate the download button and select the date range desired.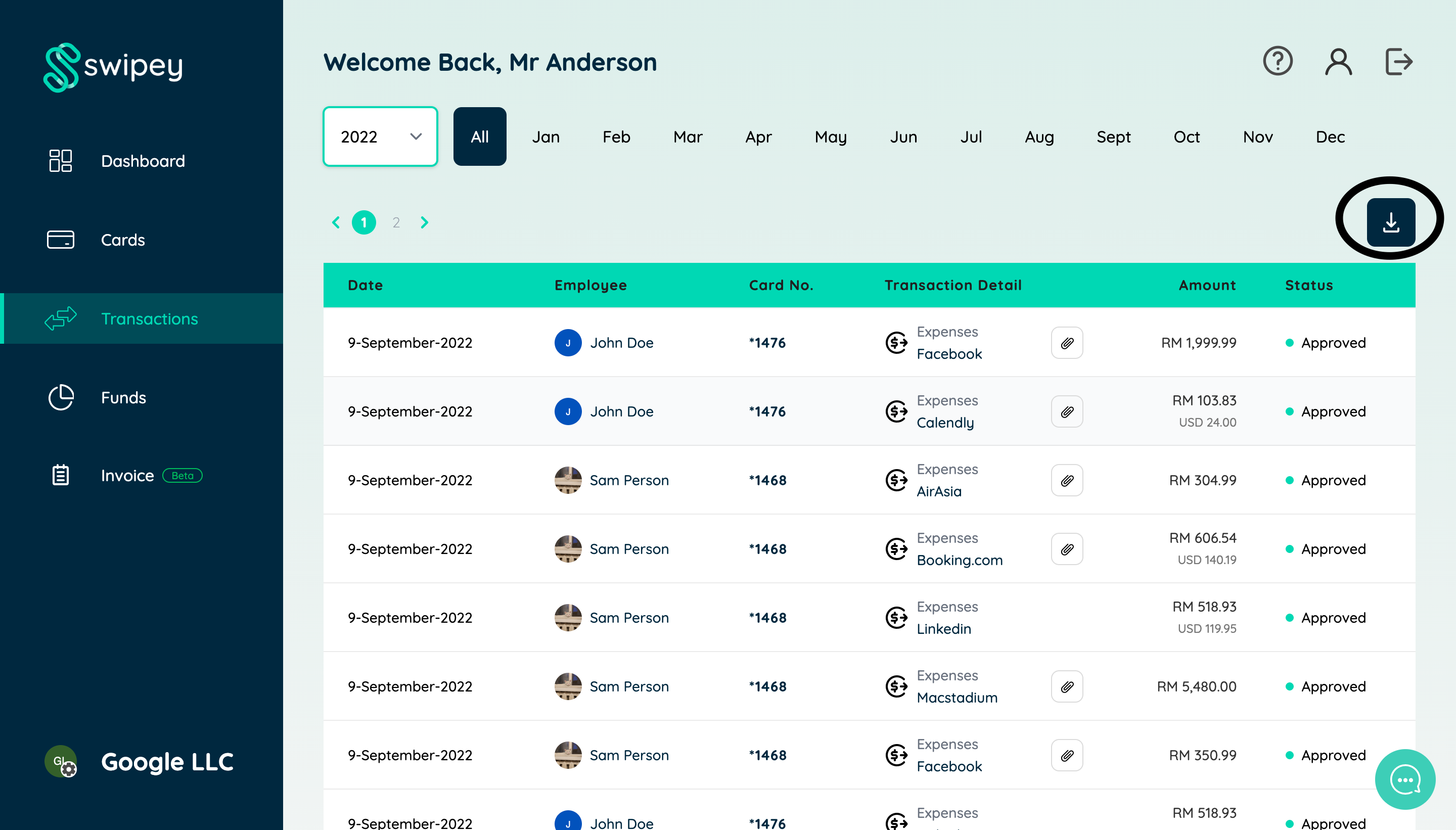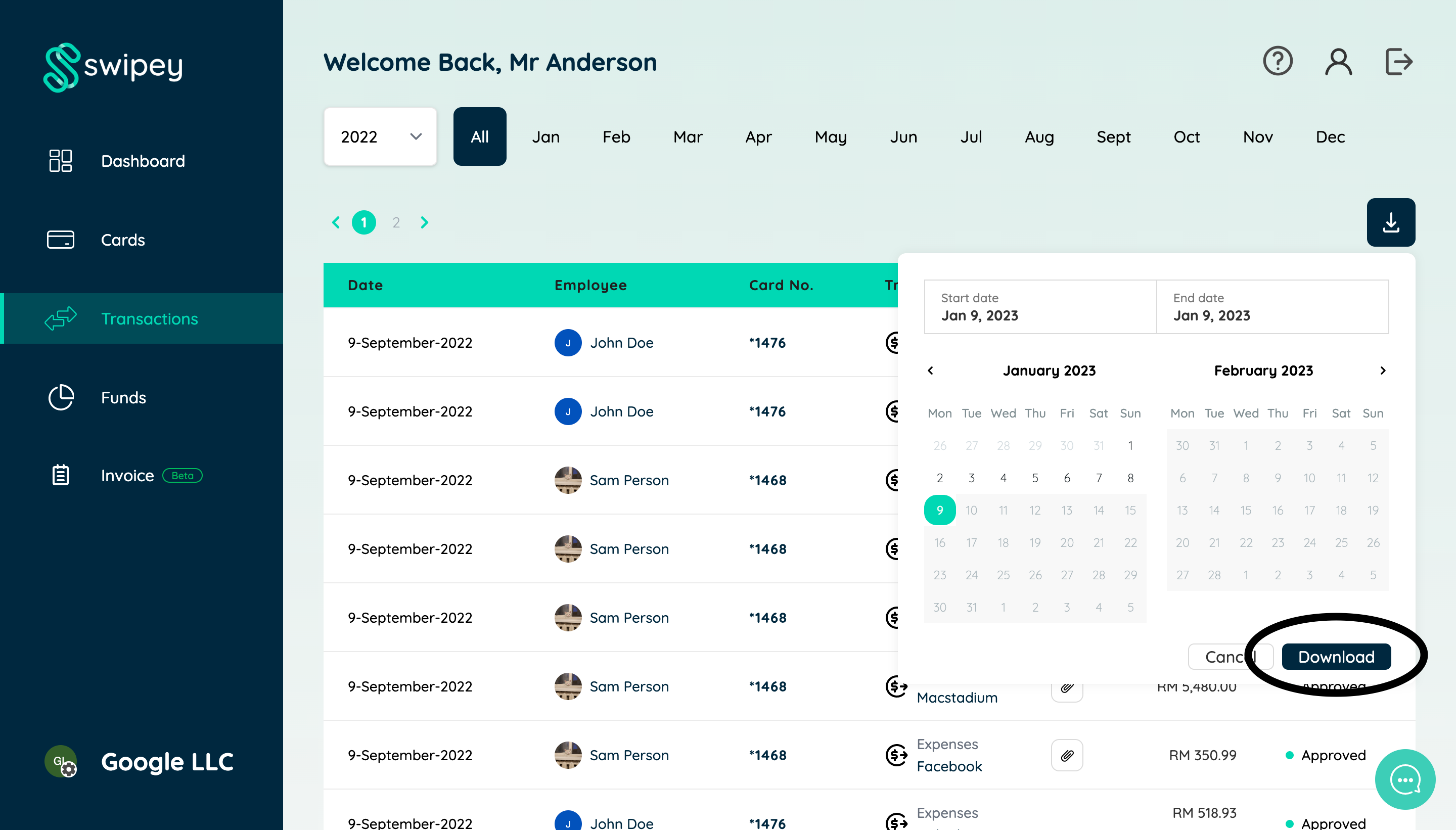 Step 3.
You're done! The file downloaded will be in a Microsoft Excel format.