Lose or misplaced your card? Don't worry! Follow the steps below to freeze and reactivate your card with ease!
Step 1
Login to the Swipey Mobile App and go to the Cards Tab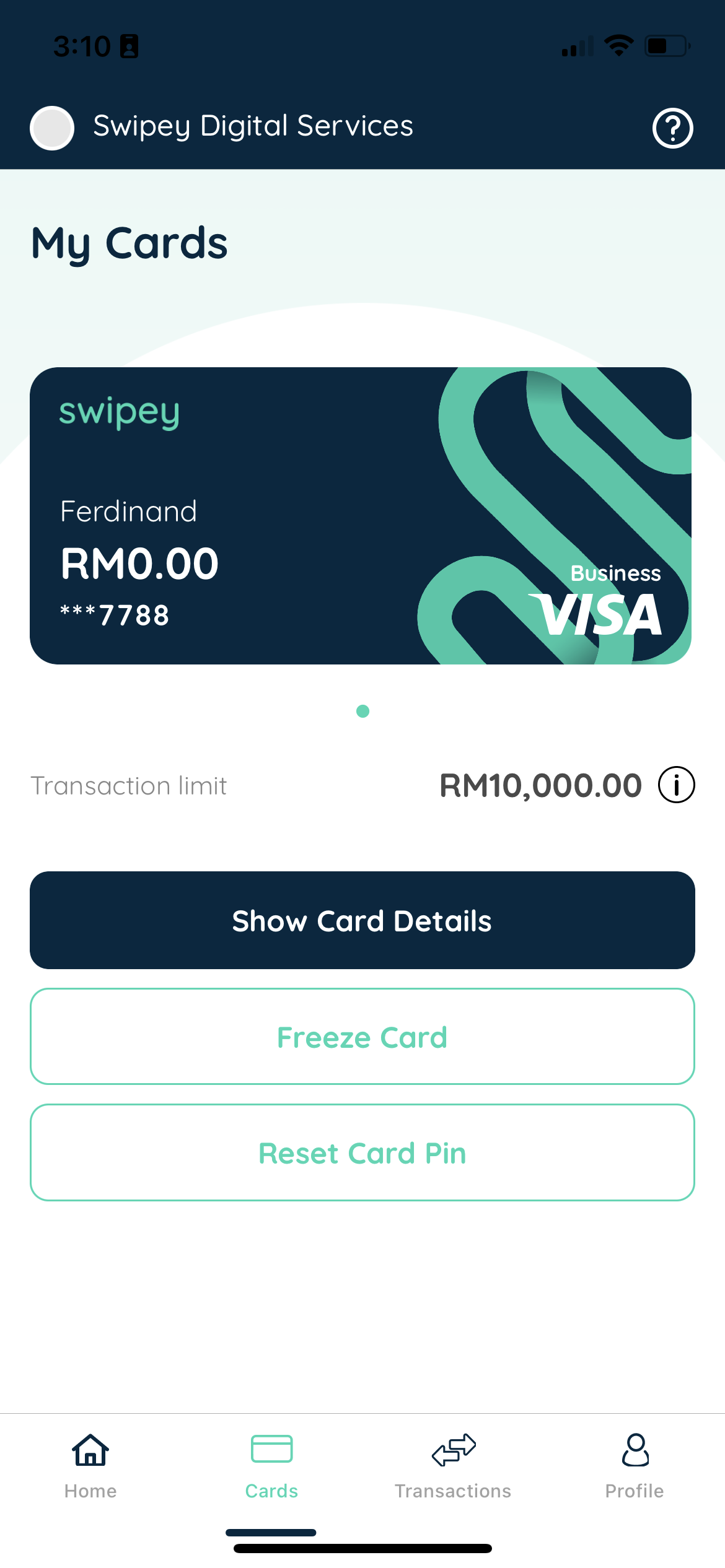 Step 2
Tap on Freeze Card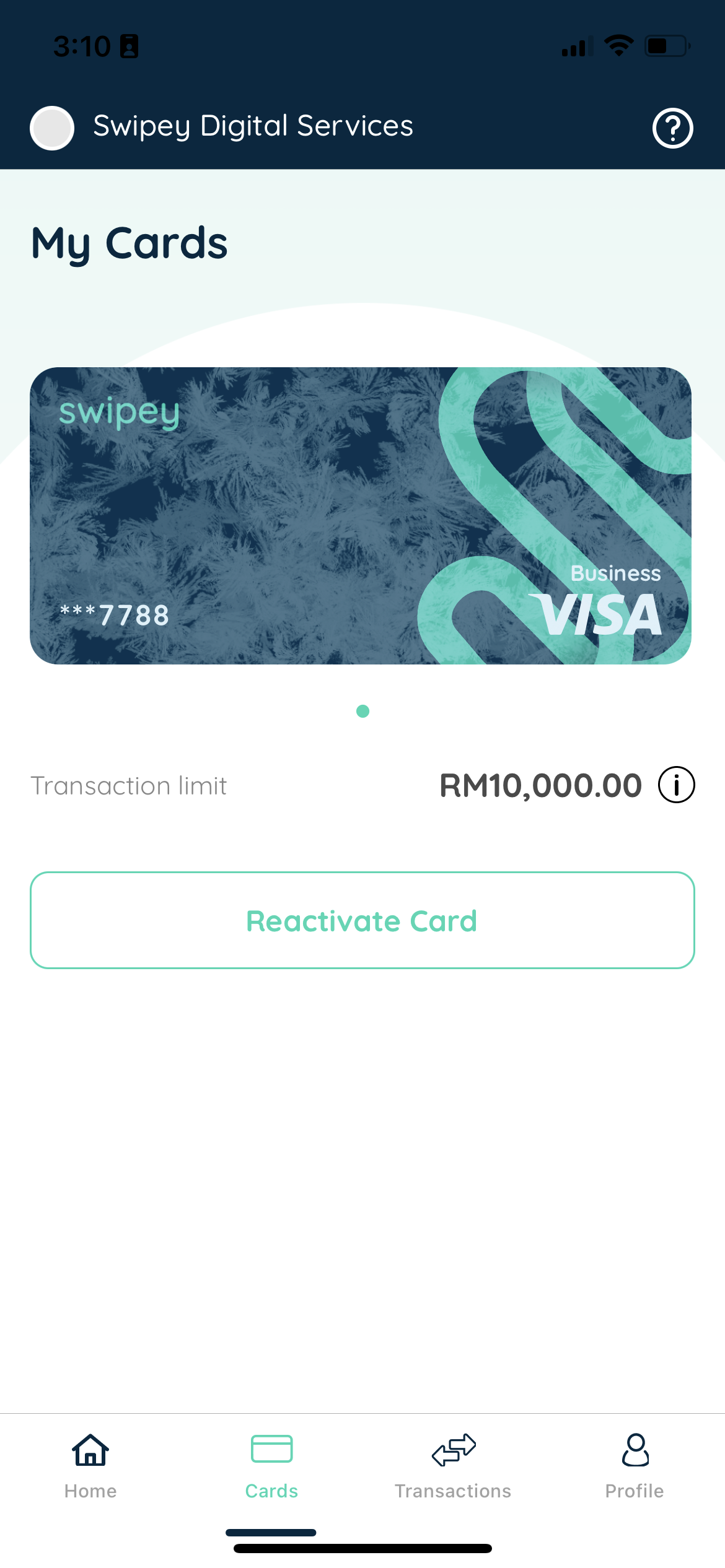 Notice how your card will look different. That means the funds are frozen and secure.
To reactivate your card, simply tap on Reactivate Card.