1. Instant Deposit via FPX (highly requested feature!)
No more waiting for deposits to be approved or even uploading slips. Use our FPX feature to deposit instantly and start spending immediately.
Watch the video or follow the steps for instant deposits
How
click on Dashboard > Add Funds or Funds > Deposit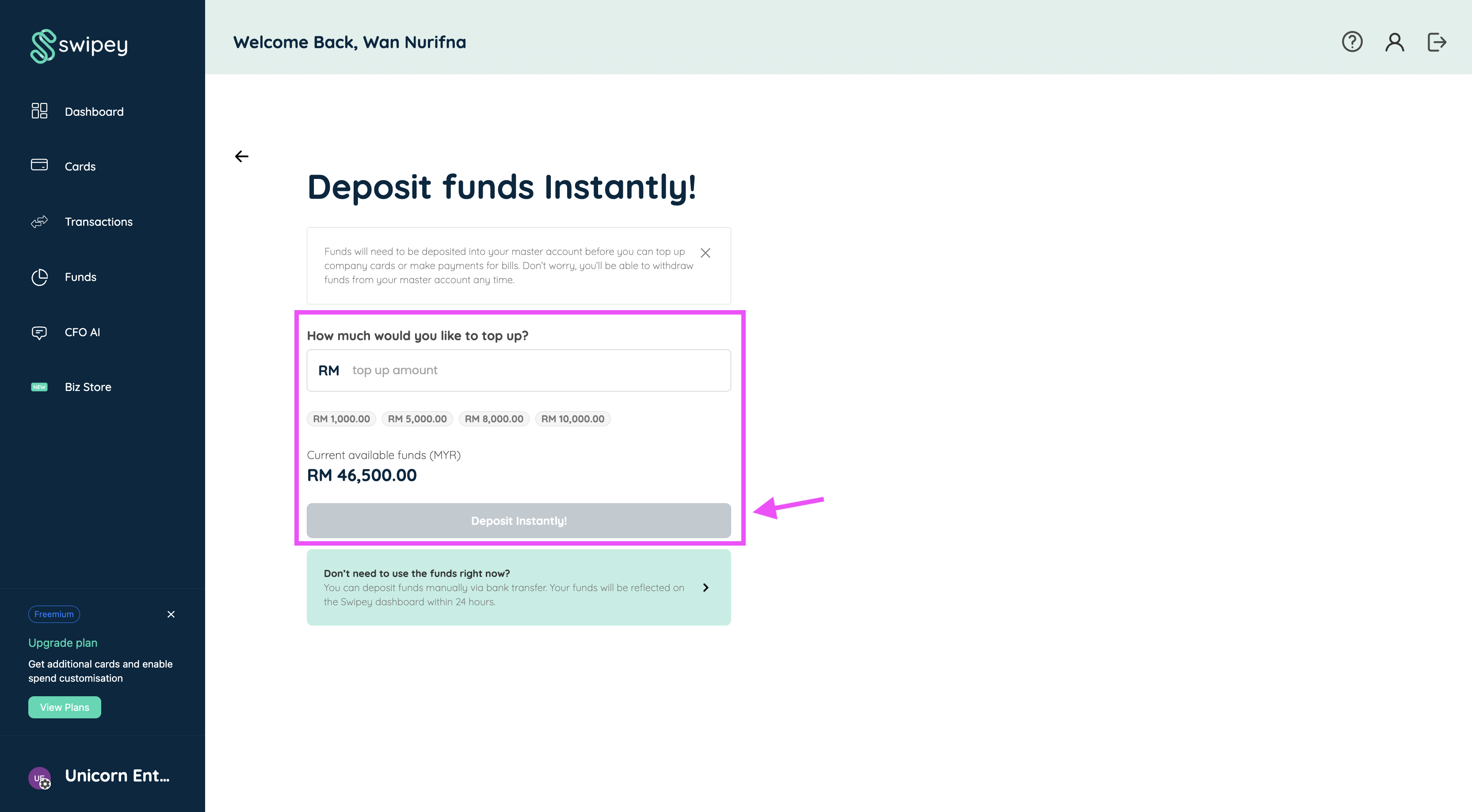 Enter the desired amount to deposit
Click on 'Deposit Instantly'
Select Online Banking
Select your company bank from the drop-down list. Hint! you are likely using B2B
Enter bank information on your bank portal and approve
Hint! if you have a maker / Checker for your company bank, your checker will need to approve the transaction on your bank portal
Things to know
RM1.50 platform fee is waived for all Plus and Growth users
2. Direct Bank Transfers
This method is still available if you do not wish to use FPX. Refer to the updated timing of approval here. Do note that this method is not instant.
Click on Dashboard > Add Funds or Funds > Deposit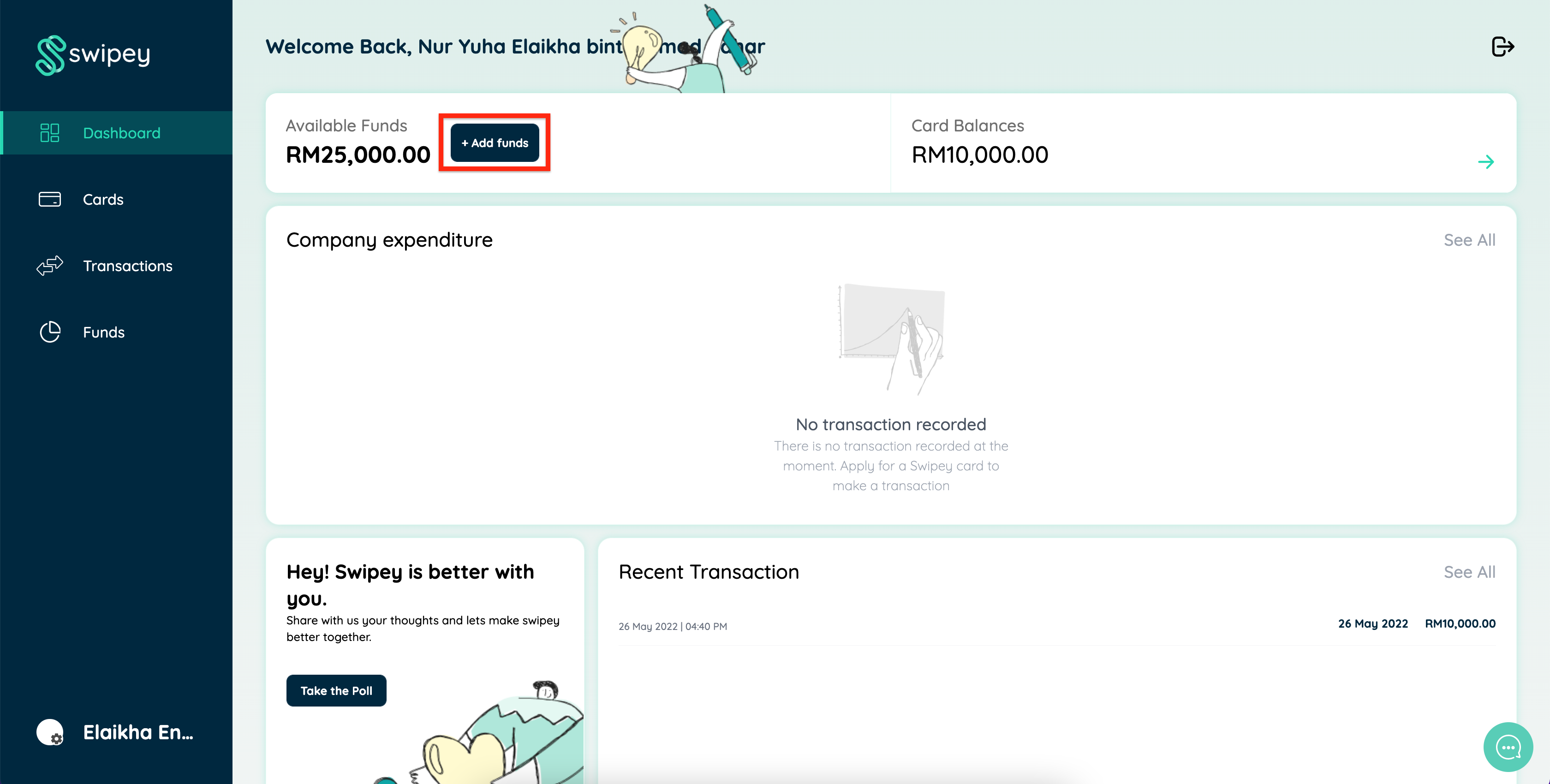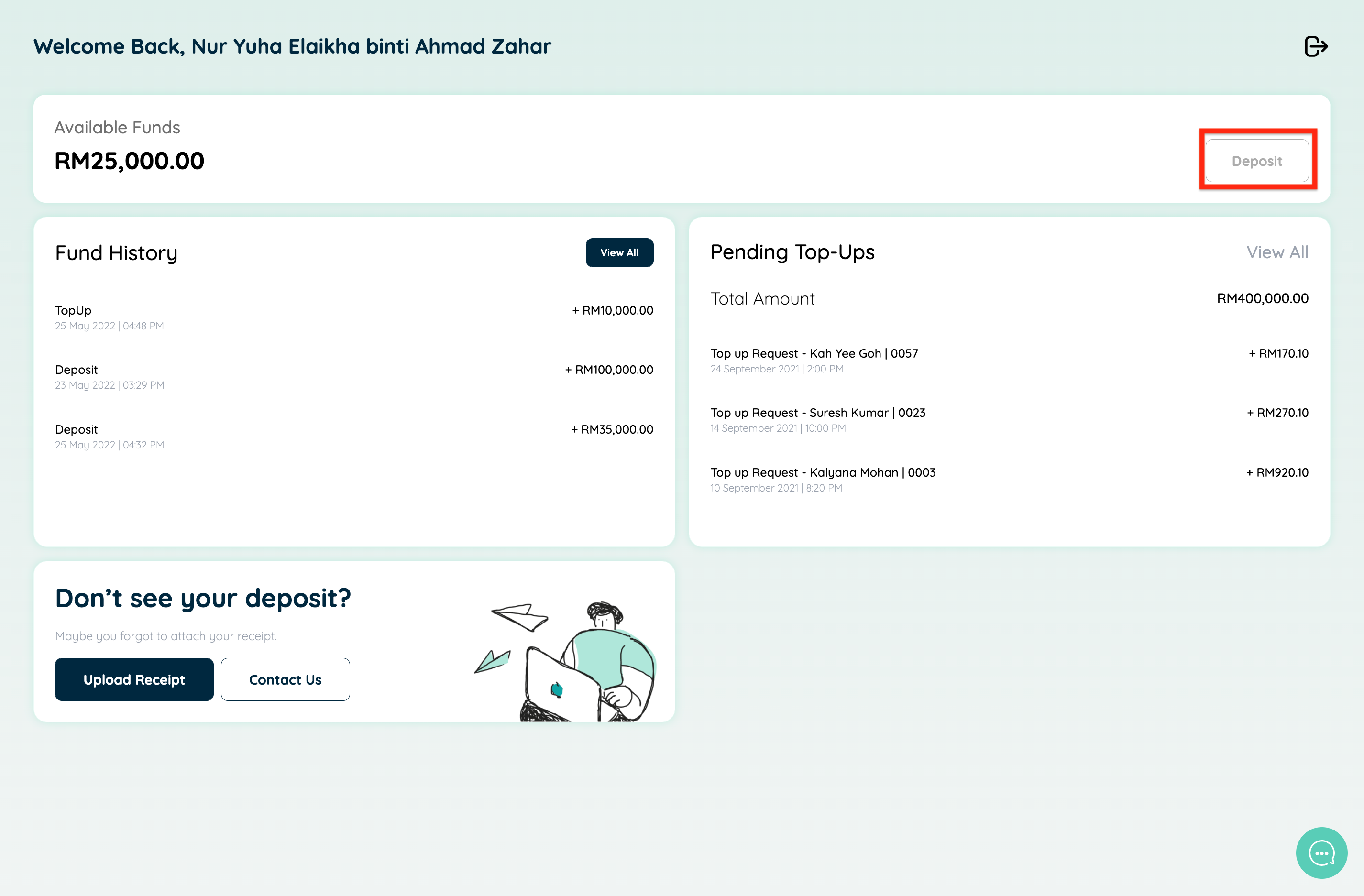 Click the green box below;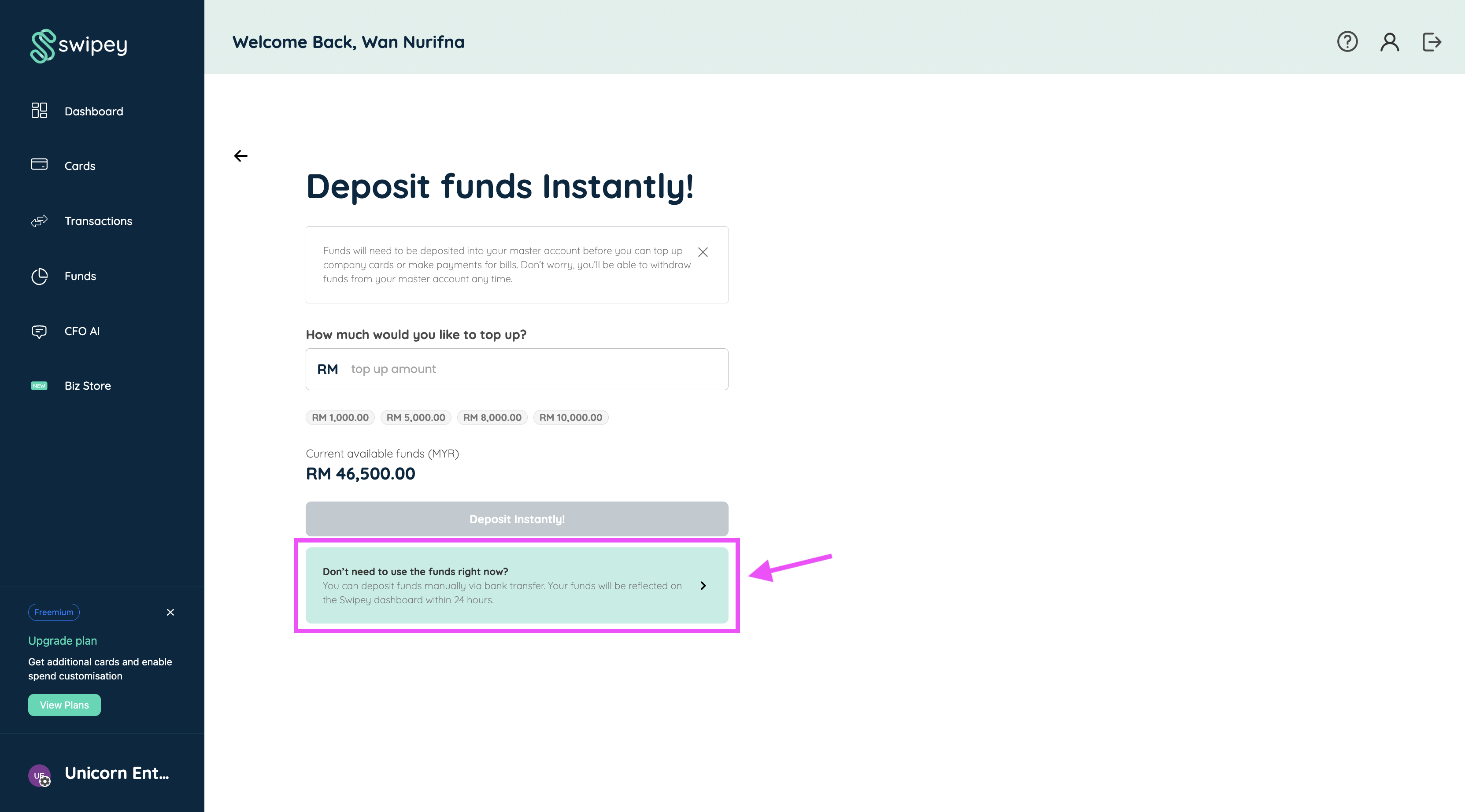 Enter deposit value and proceed to do a manual Bank Transfer. Details are shown on the next screen.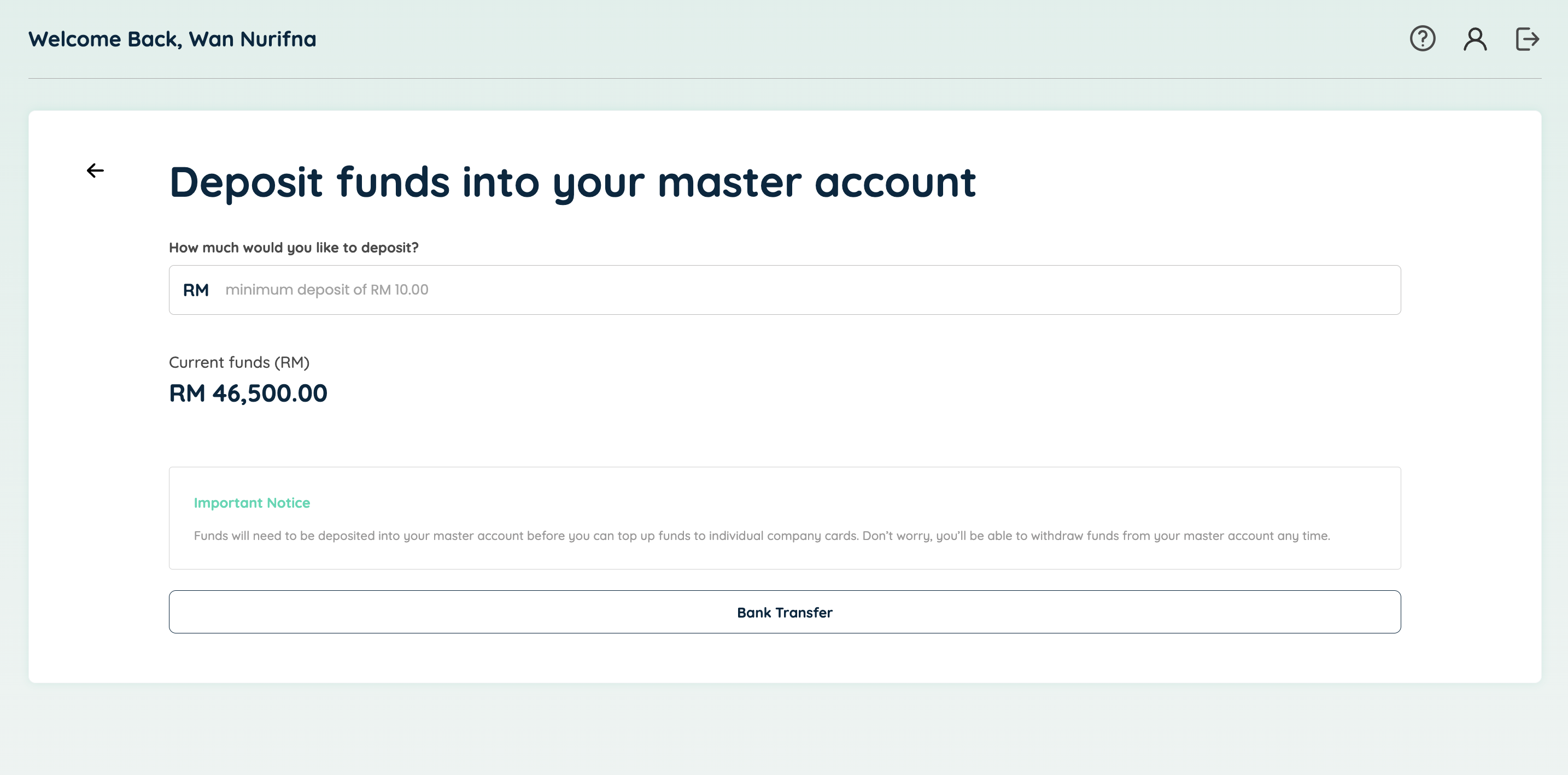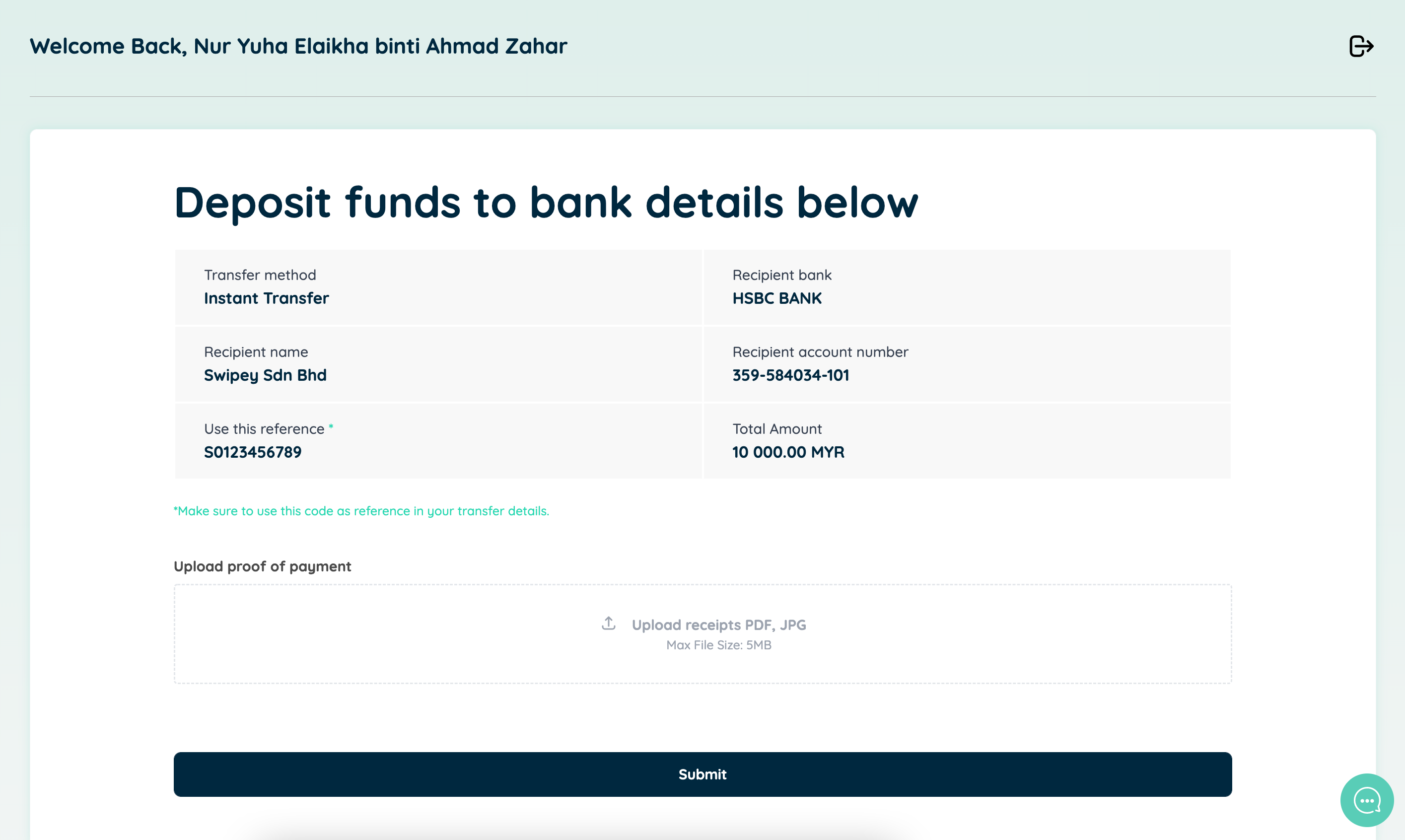 Be sure to do an instant transfer/DuitNow, to ensure no delays of funds to your account. Once the transfer is completed, upload proof of payment and click on Submit.
Once this step is completed, you will be notified via email once your funds have been successfully deposited into your master account. You can now proceed to top-up employee cards.
See here to find out when funds will be reflected in your dashboard.