Here's a short video to walk you through the steps!
Or, you can follow the steps below!
To fund your Swipey's master account, there are 2 ways to do it via the admin dashboard.
From your dashboard, click on + Add funds button and follow the step-by-step instruction.
Or you can also go to Funds and click on Deposit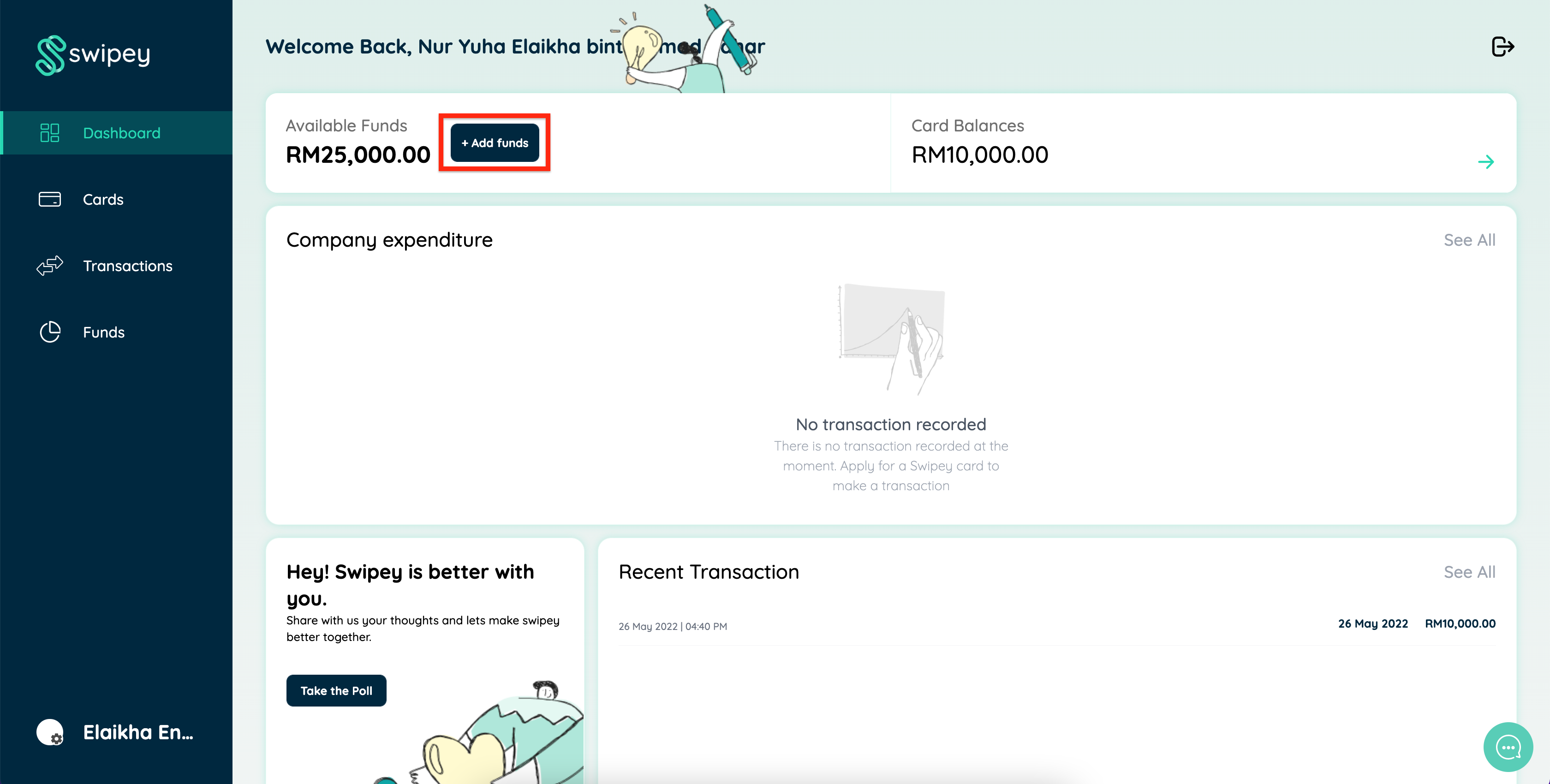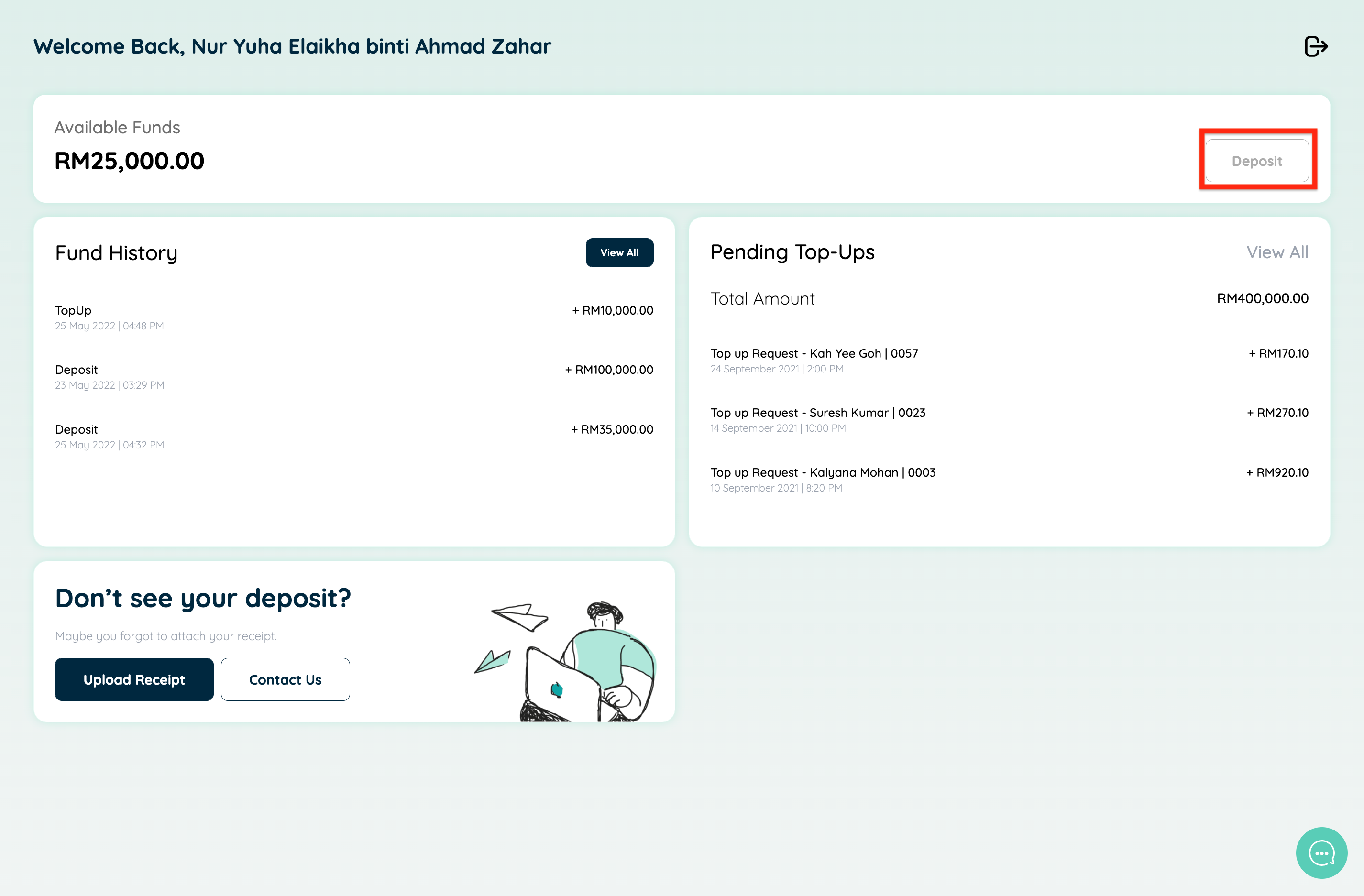 Enter deposit value and proceed to do a manual Bank Transfer. Details are shown in the next screen.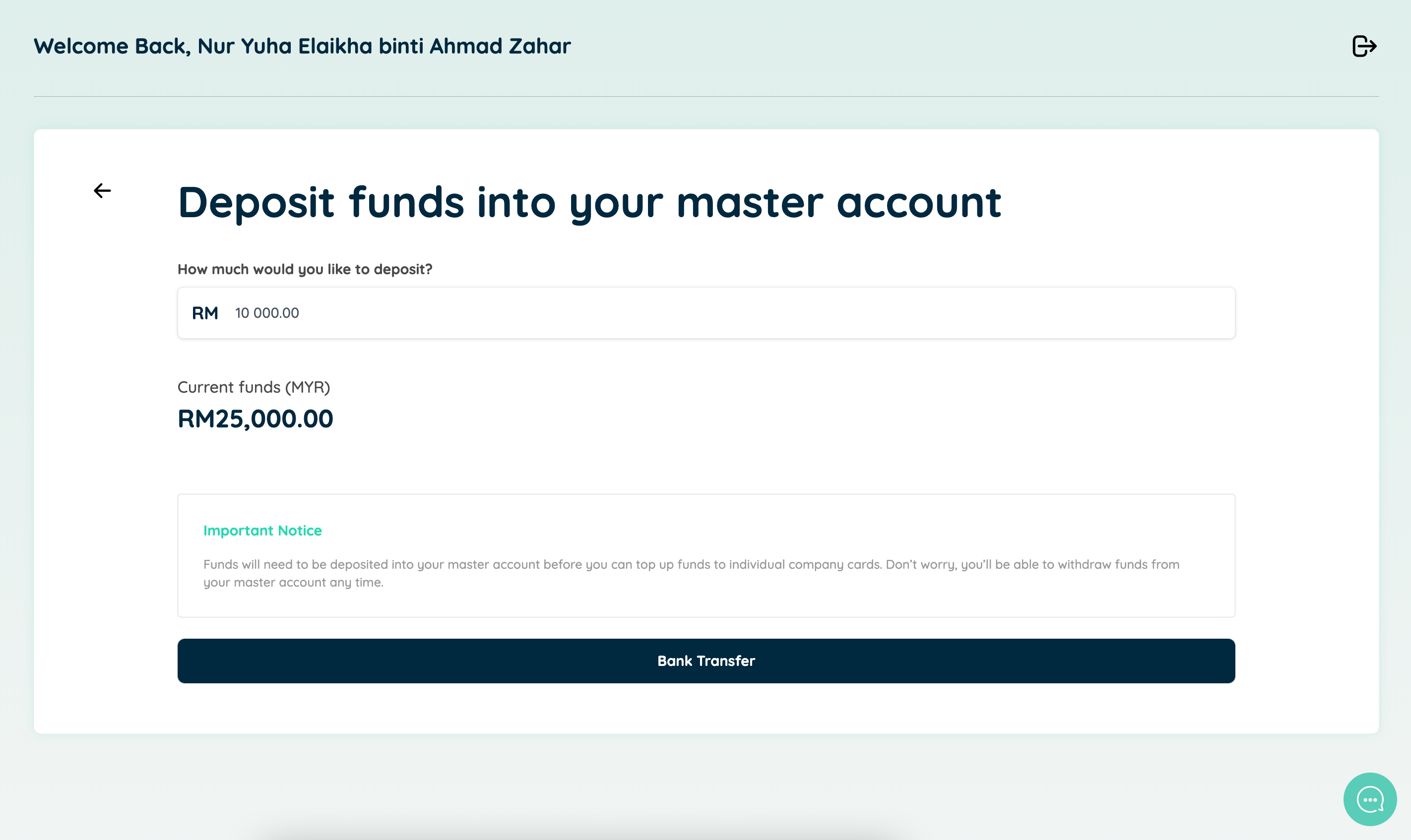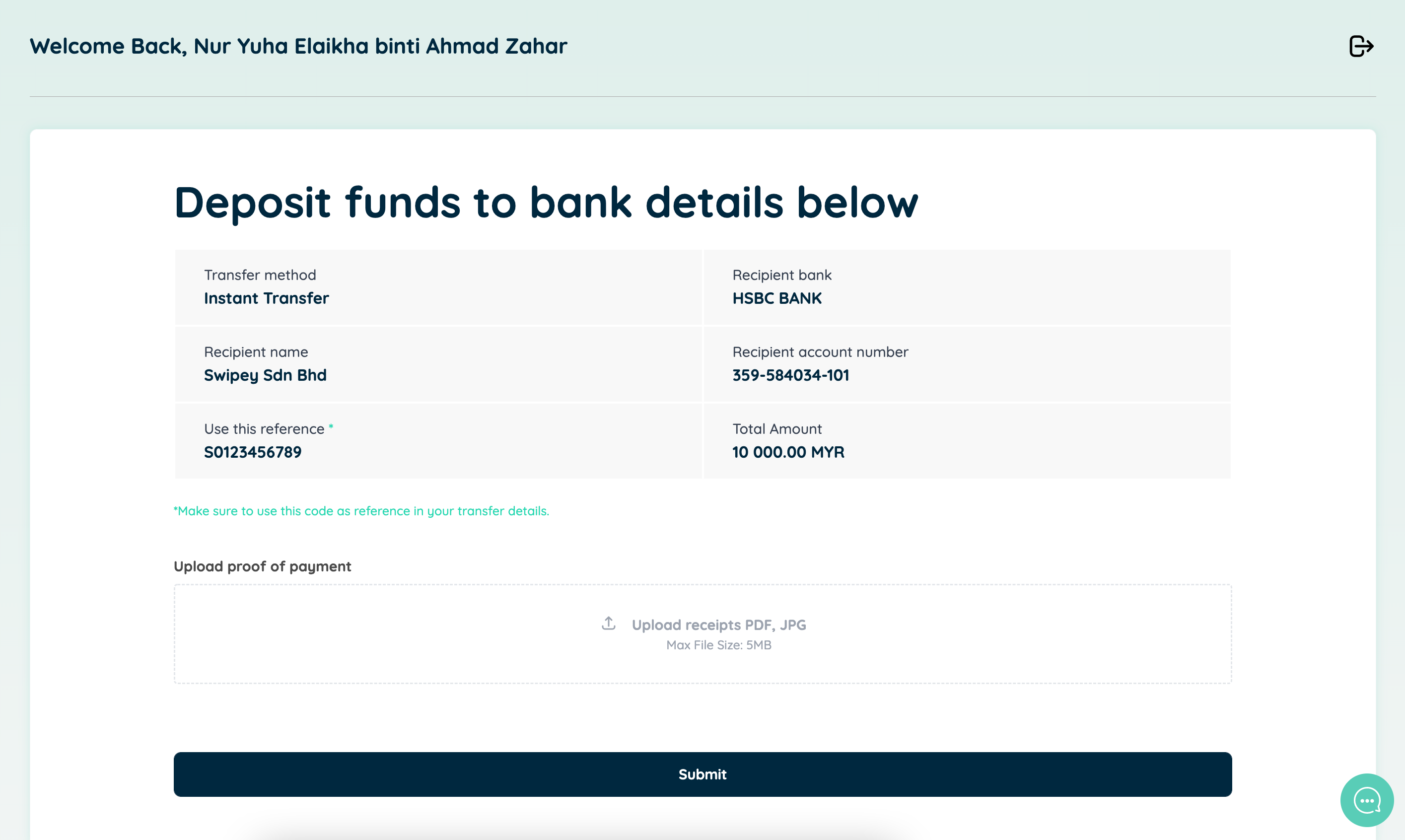 Once this step is completed, you will be notified via email once your funds have been successfully deposited into your master account. You can now proceed to top-up employee cards.
See here to find out when funds will be reflected in your dashboard.